LEGO Creator introduces a customizable 1967 Mustang Fastback
The Ford Mustang is one of the most iconic American cars ever made. This isn't the first Mustang LEGO has released in recent years. A couple of Speed Champion models have been released including a '68 Mustang and S550 Mustang.
When I saw LEGO teamed up with Ford to create this insanely detailed '67 Mustang Fastback it was no surprise to me. The LEGO Creator Mustang has 1,471 pieces and will retail for $149.99 USD. Available for purchase in LEGO stores or LEGO's shop starting March 1st.
Many ways to customize with new elements
Customization goes hand and hand with the Ford Mustang. Ever since the early years of Mustang, owners have been able to customize their Mustang that meets their tastes. A new 5-spoke wheel design is featured on the LEGO Creator Mustang.
You can customize this Mustang to look like a replica '67 Mustang or take it to the next level by adding a supercharger that pokes through the hood. If the supercharger isn't enough ponies for you, maybe you can throw a shot of nitrous in the trunk. With all those extra ponies you a better exhaust system right? Throw on a set of side exhaust dumps right behind the front fender for a more aggressive look!
Open the doors or remove the roof panel to access the detailed interior with handsome seats, radio, mid console gearshift and working steering.
Open the trunk to store items and lift the hood to reveal a detailed Ford Mustang V8 engine with battery, hoses and air filter.
Also includes a printed Mustang grille badge and 2 GT emblems.
Customize the Ford Mustang with the included supercharger, rear ducktail spoiler, beefy exhaust pipes, front chin spoiler and a nitrous oxide tank.
Choose from a selection of license plates.
Lift the hood to check out the realistic engine detailing.
Adjust the lift of the rear axle for a real mean look!
New for March 2019 special elements include 5-spoke wheels, 2×8 brick with bow, 1×3 Mustang running pony tile, 2×4 bow with 'GT' Emblem.
Measures over 3" (10cm) high, 13" (34cm) long and 5" (14cm) wide.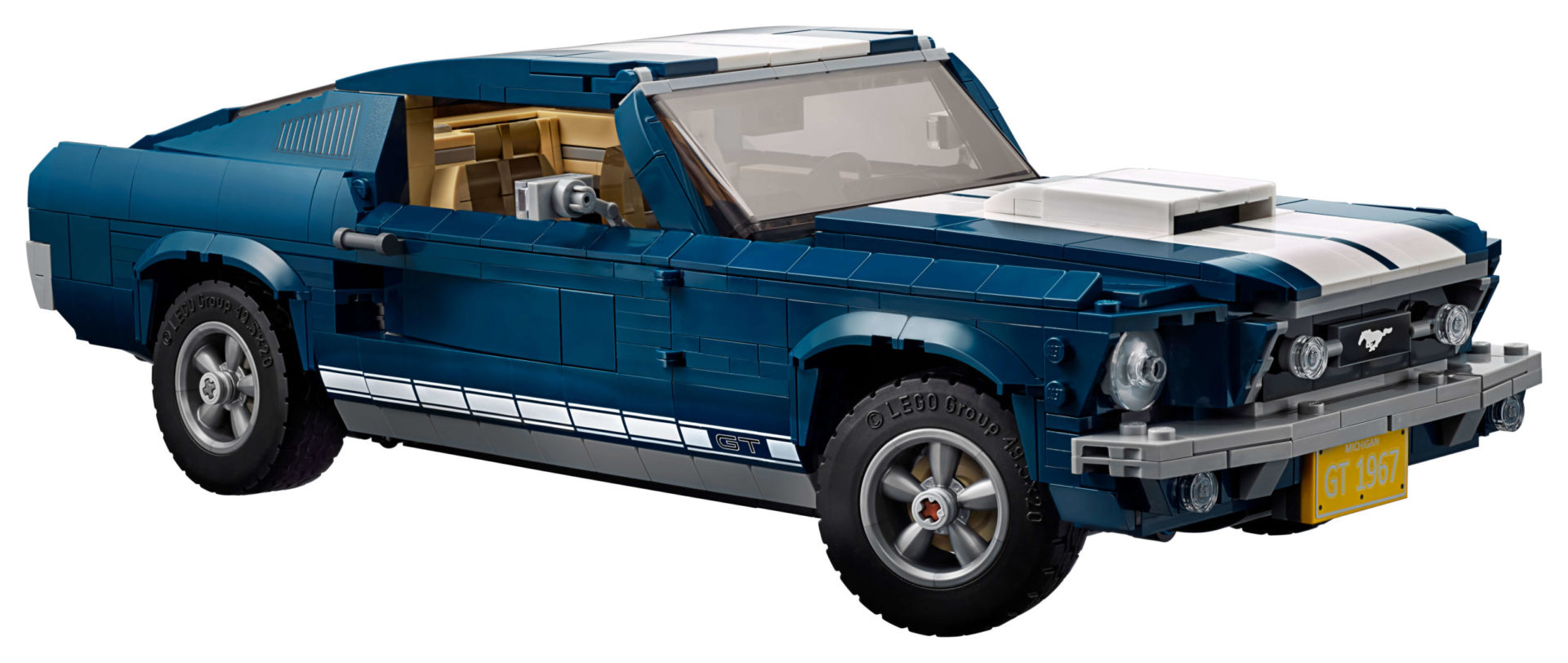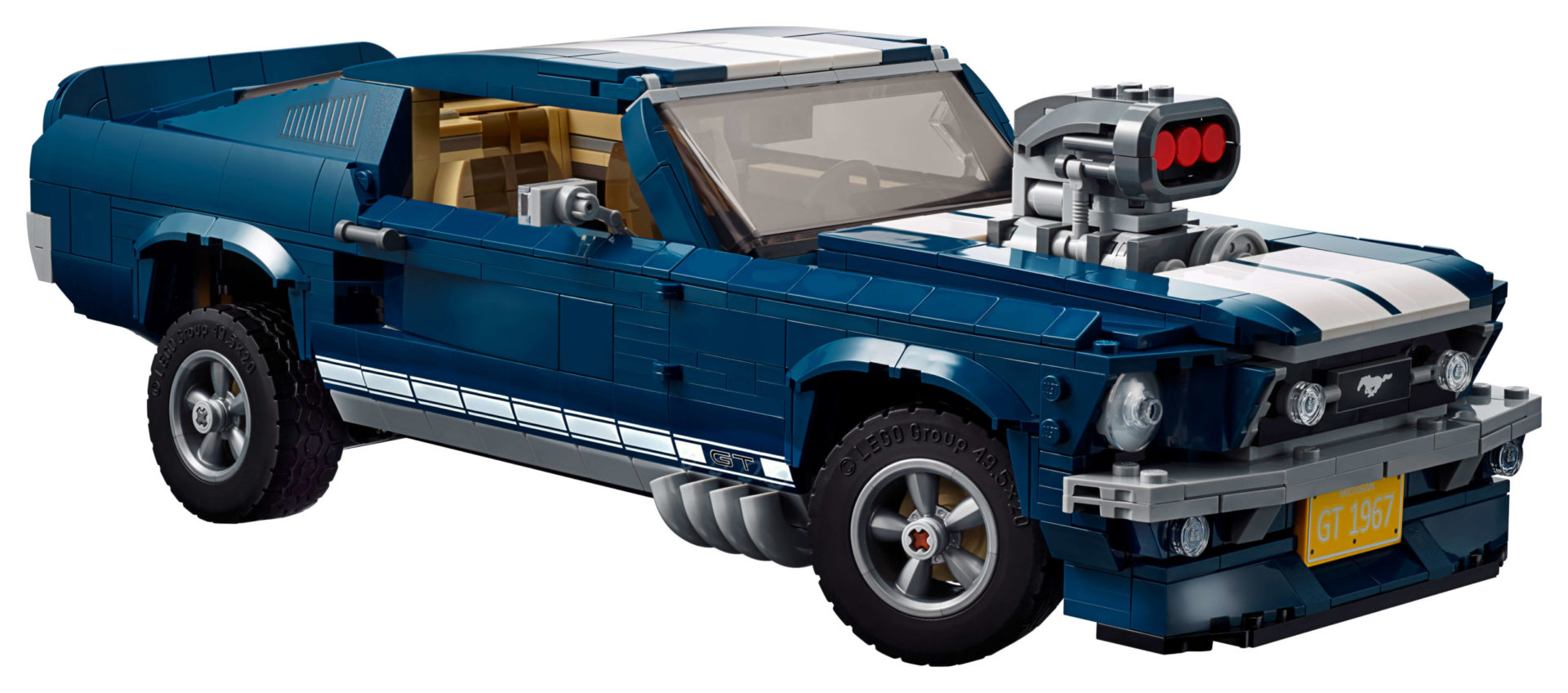 The Brothers Brick go in depth!
The Brothers Brick got early access to the 1967 LEGO Creator Mustang before they went on sale! They broke down what is included with the kit and gave an in depth look at the building process. You can view their article HERE.
While skimming through the article they wrote, I noticed a detailed instruction booklet. The booklet contains information that could help a novice like myself build the LEGO Creator Mustang which is an expert level. Inside the booklet there is also information regarding the early years of Mustang. I love this aspect and think it's a really nice touch to go a step further and get the builder more connected with the Ford / Mustang brand.