Bullitt Mustang Window Sticker CONFIRMED!
The next few months are very exciting for the Mustang community! The 18′ refresh gets some technological updates, new colors, a facelift and a horsepower increase which hasn't been disclosed yet. When we first saw the car we were on the fence about the looks. Just like the 13'/14′ S197's we were very excited for the updated headlights and taillights.  The more it has been floating around on social media and seeing a few renders with aftermarket modifications we are starting to warm up to it. Ford has definitely drifted in the right direction by offering many tasteful, standard and optional, upgrades straight from the showroom floor.
We are most excited about the Shelby GT500! We haven't heard anything recently about the new GT500 aside from a few spy shots showcasing a flashy spoiler and tons of camouflage. With Dodge and Chevrolet releasing a few new high horsepower models of the Hellcat and Camaro, we hope that the GT500 will be able to compete or decimate the competition.
Suspicions are floating around about a new Bullitt Mustang as well. With the last Bullitt being produced in 2008, is it possible we could see a 10 year anniversary edition for 2018? In a recent Youtube video released by The Rock, during his video campaigns with Ford, we catch a brief 10 second glimpse of what seems to be art boards for the 18′ Bullitt Mustang! We also saw that there is a "MCA" Mustang Club of America wheel option up on the board as well. Could this open up the door ways for other specialty Mustangs such as the Boss 302, Mach 1 or SVO? Who knows, but we sure are anxious for these next couple of months!
UPDATE: Ford's Mark Levine has said that they did not create a Bullitt window sticker so this monroney isn't the real deal apparently. With the 50th anniversary of the Bullitt approaching on October 17th, we will most likely know soon enough if this is a hoax or not.
Screenshots from video with Bullitt Mustang design boards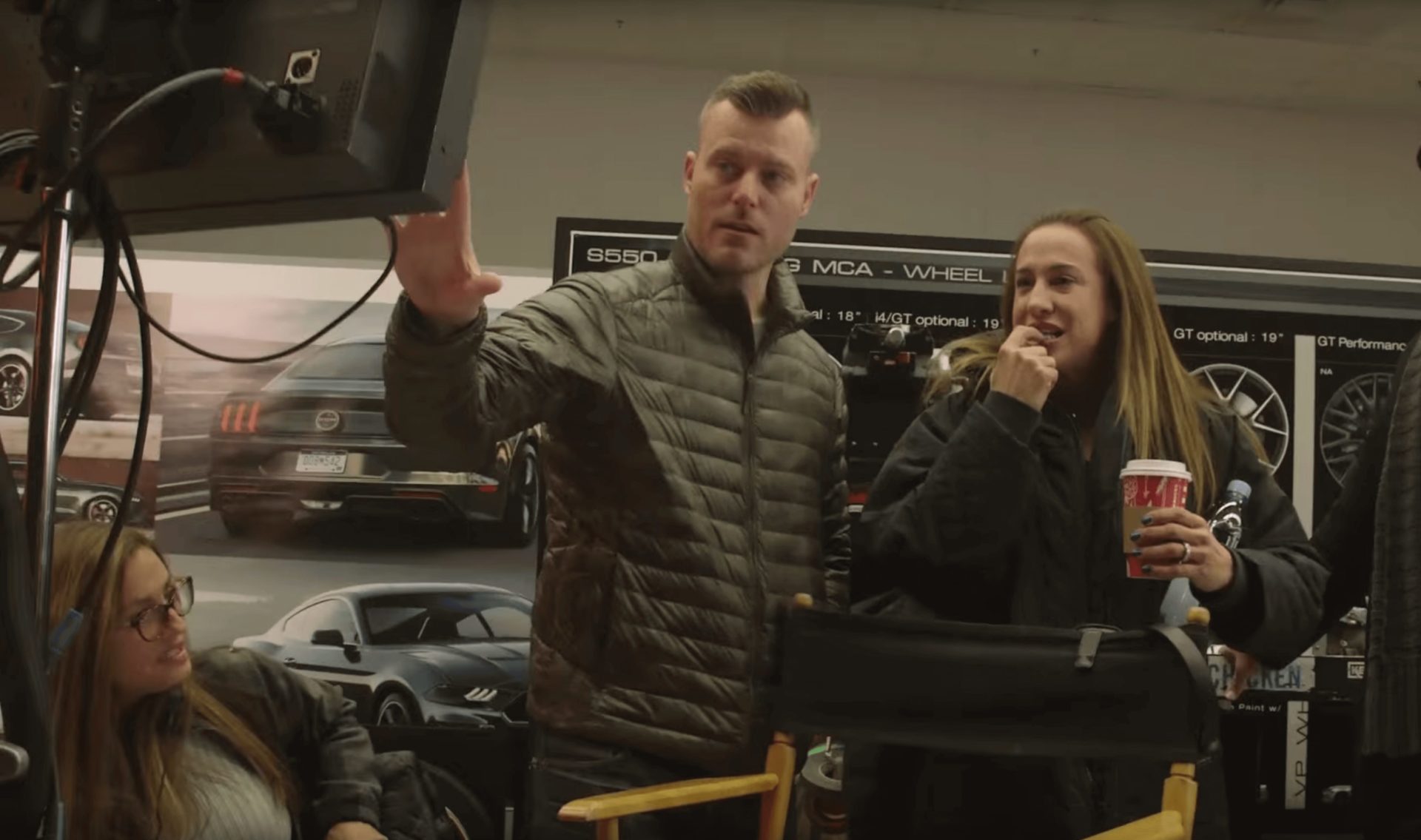 Faux rear decklid with Bullitt styled design logo
You can tell the text says "S550 Mustang MCA Wheel" option?
5-spoke Bullitt style wheels which were on the 08′ Mustangs seem to have made a comeback!
The iconic Dark Highland Green and black color scheme seems to adorn the S550 chassis as well!