2020 Shelby GT500: The most powerful street-legal Ford ever produced!
Today the new Shelby GT500 has been unveiled to the public at the North American International Auto Show (NAIAS). Around this time last year, we caught the first glimpse of what we believed to be the new GT500.
The Shelby GT500 is the fastest and most technologically advanced Mustang to date! It produces 760hp and 625tq. If a GT4 and Ford GT were to get together and have a baby, the Shelby GT500 would be the outcome. A 7-speed dual clutch transmission, active aero components, lots of carbon fiber, a supercharged V8 and four new colors are just a few things to get excited about.
Now that its camo skin has been shed, I am excited to tell you everything I know about Ford's fastest and most technologically advanced Mustang!
Let's start with the heart of this beast. An aluminum 5.2L V8 engine with an inverted 2.65L roots style supercharger produces a ground pounding 760 horsepower. Just like the Shelby GT350, the GT500 features weight-saving arc cylinder liners and high flow cylinder heads. With the addition of larger forged connecting rods, improved lubrication, and cooling passages. Beneath all of that, there is a new structural oil pan that adds strength and features a patented active baffle system to prevent oil starvation.
2020 Shelby GT500 Color Options
The '20 Shelby GT500 will have eleven color options to choose from. The colors include:
Twister Orange Tri-Coat (CA)
Rapid Red Metallic Tinted Clearcoat (D4)
Velocity Blue (E7)
Grabber Lime (F9)
Ford Performance Blue (FM)
Shadow Black (G1)
Magnetic (J7)
Iconic Silver (JS)
Kona Blue (L6)
Race Red (PQ)
Oxford White (YZ)
The 2020 Mustang models will have eleven color options to choose from. For a full list of colors available for the regular GT, Bullitt and EcoBoost models please click HERE.
Race proven technology packed into a street-legal Mustang
There is so much new technology in the Shelby GT500 I don't know where to begin. I'll start with the brand new TREMEC 7-speed, dual clutch, automatic transmission. This is a first for any Mustang! The new transmission is capable of shifting from each gear in less than 100 milliseconds. There are multiple drive modes to choose from including normal, weather, sport, drag and track mode. Line lock and launch control are still available through the Track Apps.
The 2020 Shelby GT500 is probably the coolest (physically and mechanically) Mustang to hit the streets.
"With a double front grille opening and 50 percent more cooling pack airflow versus the Shelby GT350, along with the most advanced aero components and downforce we've ever offered, every millimeter of Shelby GT500's fastback design is aimed at improving performance," said Melvin Betancourt, Ford design manager.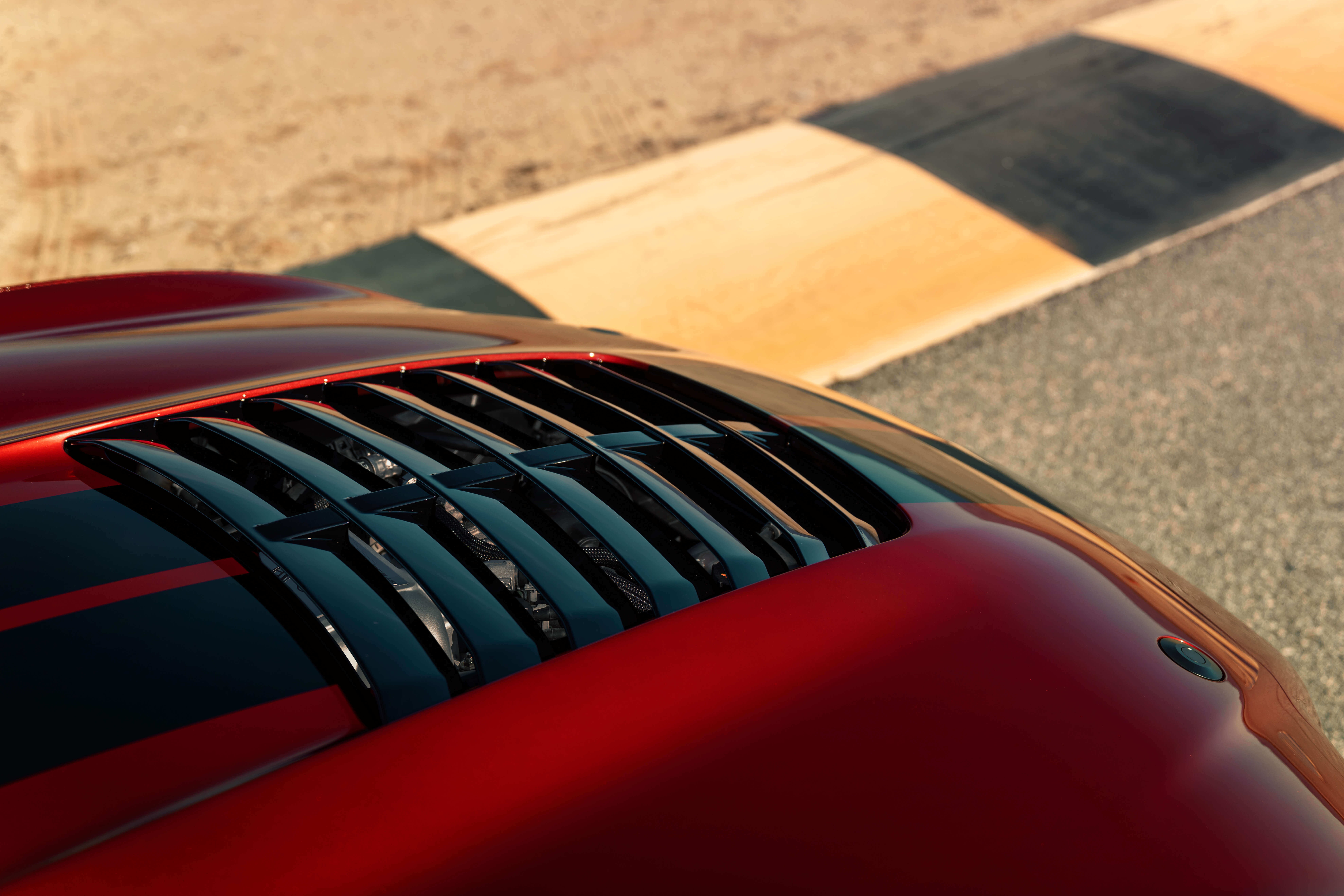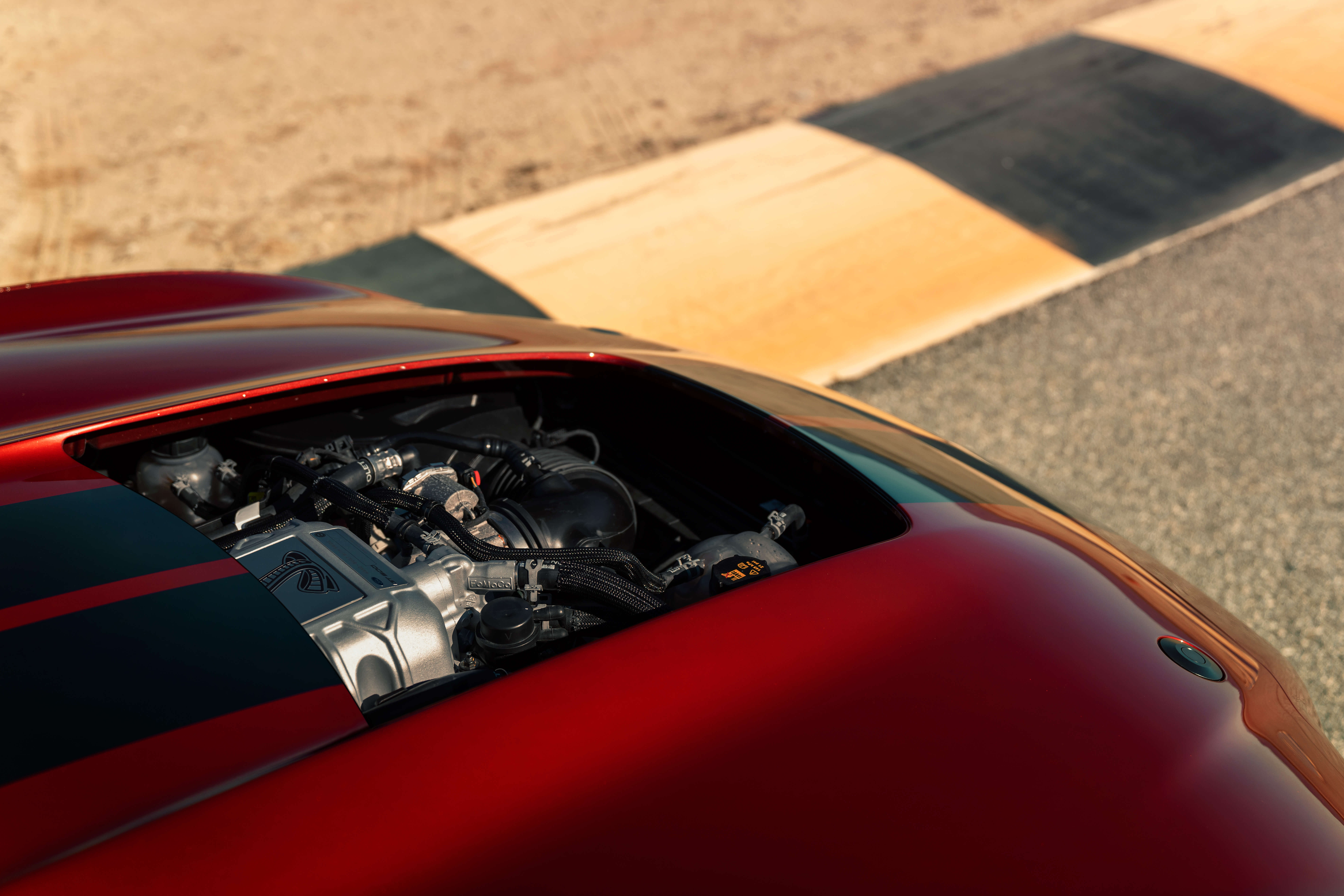 The new chassis has been sculpted in every way possible to be more aerodynamic and efficient. One of many new technologies to make an appearance on the Shelby GT500 are active brake cooling ducts. Sure we have seen brake cooling ducts before but a keyword that we haven't seen is "active". I'm sure you're wondering what makes the ducts active?
From what I understand, there is a brake pad / rotor sensor that monitors temperature. As the temps hit a threshold that Ford believes is too hot, there are diverters within the brake cooling ducts that divert cool air onto the brake assembly to cool them within peak performance temperatures.
Shelby GT500 Specs Breakdown
Powertrain: 
5.2L supercharged cross-plane crank V8 engine
TREMEC 7-speed dual clutch transmission
Engine oil, transmission and differential coolers
Integrated Driver Control (IDC) System
Braking System:
Brembo 6-piston front calipers and 4-piston rear calipers
Two-piece, smooth, ventilated brake rotors (Front: 420mm & rear: 370mm)
(Side note) The brake line holders are 3D printed!
Chassis:
Composite carbon fiber driveshaft
New electronic power steering unit
Lightweight coil springs front and rear
Next generation active MagneRide suspension
Magnesium strut tower brace
TORSEN 3.73 rear differential
Functional aero components such as brake cooling ducts and hood vent
Self-locating hood pins
Wheels & Tires: 
Michelin Pilot Sport 4S tires
20-inch High Gloss Black flow-formed aluminum wheels
The optional Carbon Fiber Track Pack includes Michelin Pilot Sport Cup 2 tires (Front – 305/30/20 rear- 315/30/20) and 20-inch exposed carbon fiber wheels
New Exterior Colors: 
Grabber Lime
Iconic Silver
Red Hot Metallic
Twister Orange Metallic
Available Options:
Vinyl over-the-top-stripes
Vinyl side stripes
Painted over the top stripes
Carbon fiber instrument panel
Rear seat delete
Recaro leather-trimmed seats with Miko suede inserts
Splitter wickers
Wheel locking kit
– Carbon Fiber Track Pack
20 inch exposed carbon fiber wheels
Adjustable strut top mounts
Exposed carbon fiber instrument panel
Exposed carbon fiber GT4 track wing
Michelin Pilot Sport Cup 2 Tires (Front – 305/30/20 & Rear 315/30/20)
Shelby GT500 Interior Gallery
Additional GT500 Images Gallery