Featured Car: Steve Gelles Camo S550
Steve has been in the Mustang industry for 5 years. He currently works at UPR Products in their sales and marketing department. Prior to UPR, he was Active Marine Corps and Army National Guard, with a combined service totaling over a decade! We at Mustang Fan Club, would like to say thank you for your service to this great country of ours! With all of that being said, you can see where Steve got his inspiration for his 2015 Mustang GT.
The Multi-Camo wrap works well with the Deep Impact Blue paint and Satin Bronze Velgen VMB9 wheels. Thanks to Roush Performance and CDC Designs, the appearance of the car is very unique. The aggressive Roush R7 Front Fascia flows well with the CDC Outlaw Body Kit. Aggressive exhaust notes are provided by Corsa Catback Exhaust and MAK Performance Catback Delete Pipes.
Under the hood we notice the Holly Sniper EFI Intake manifold mated with an AirRaid CAI. He has also added a few adornments such as the UPR underhood dress up caps. You may also notice the UPR single valve catch can that captures all of the oil blow by these Coyote motors produce.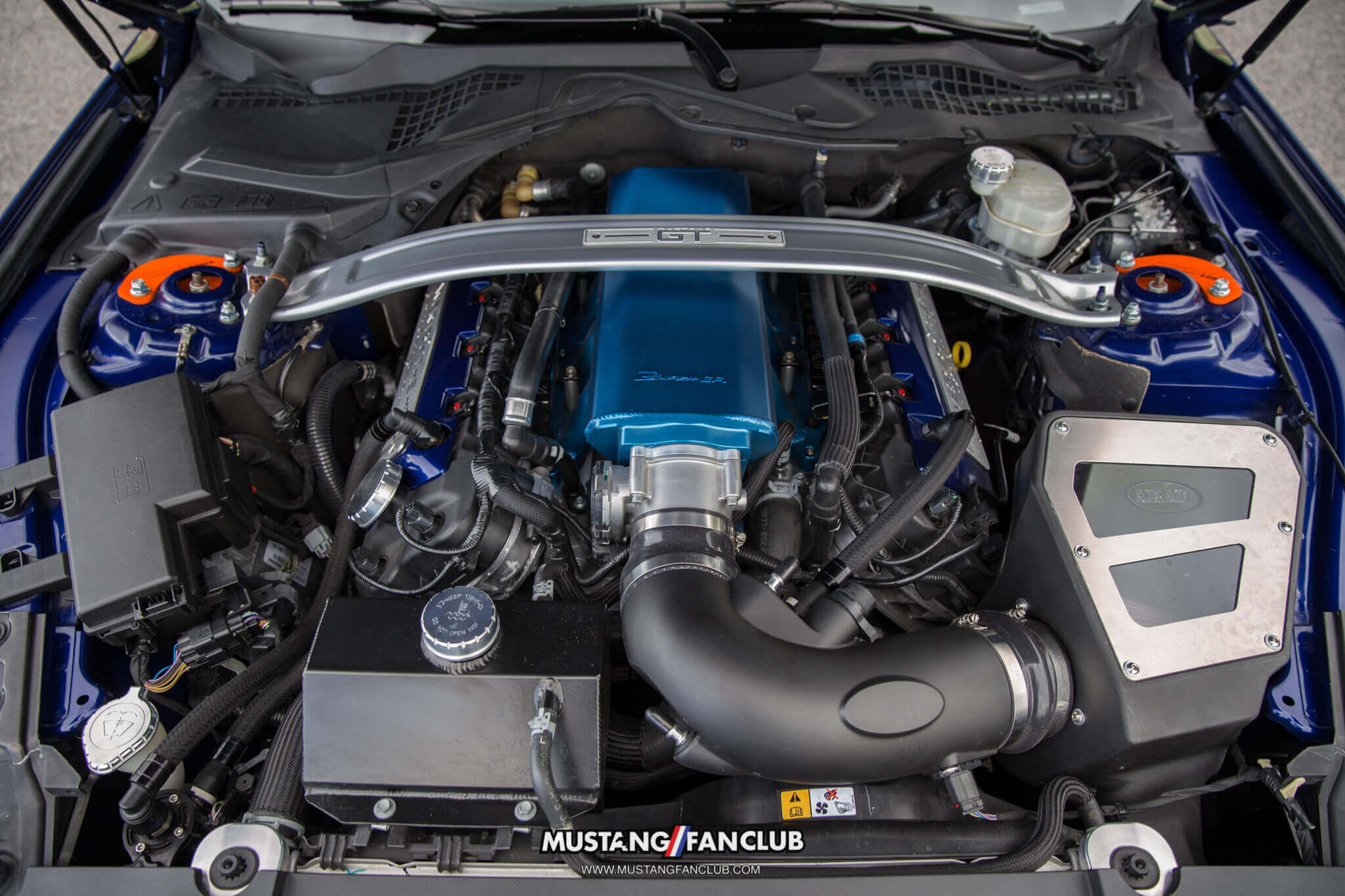 Holley EFI Sniper Intake Manifold